News Releases
Toshiba's Hybrid Propulsion System to Power Twilight Express Mizukaze, West Japan Railway Company's Luxurious Sleeper Train
・Toshiba and JR West developed a new small hybrid propulsion system to fit the luxurious sleeper train design
・Hybrid propulsion system allows the train to travel on non-electrified tracks
・Operation of Twilight Express Mizukaze to start on June 17
16 Jun, 2017
TOKYO—Toshiba Corporation (TOKYO: 6502) today announced that when the luxury sleeper train Twilight Express Mizukaze ("Mizukaze") enters service with West Japan Railway Company (JR West) on June 17, it will be with a small hybrid propulsion system developed by Toshiba and JR West and delivered by Toshiba.
Mizukaze is a new superluxury sleeper train that elegantly captures the concept of "a hotel rolling through the beautiful Japanese landscape – superior quality with a touch of nostalgia." It will run in West Japan, a region offering a wealth of tradition and unspoiled Japanese landscape, including the rich history and culture of Kyoto, Matsue, Izumo and Miyajima. It will also run on both electrified track and non-electrified tracks; on the latter thanks to a hybrid propulsion system that supplies electricity generated by a diesel generator and battery.
Train propulsion systems are generally located under the floor. As Mizukaze also has to fit in a water tank to serve the showers installed on the train, the propulsion system had to be compact. Toshiba and JR West together developed the system. Instead of the usual semiconductors used in trains, they adopted low-voltage power semiconductors found in cars, etc., in the main converters that control the motor and battery, achieving a smaller, lighter system, including a water cooling system without the large external cooling fins of conventional systems. As the propulsion system is smaller, the main converters can be installed on the roof of the train, contributing to realization of high quality design without affecting the overall lines of the train design.
Toshiba's SCiB™ lithium-ion rechargeable battery cells, which charge during braking and supply energy during acceleration, realize efficiently energy use and improve fuel economy and environmental performance. The motor is a totally enclosed design that eliminates the need for cleaning throughout the service life, while minimizing maintenance and reducing noise.
Toshiba will develop railway equipment and systems that meet concepts defined by individual railways and that deliver safety and convenience.
Twilight Express Mizukaze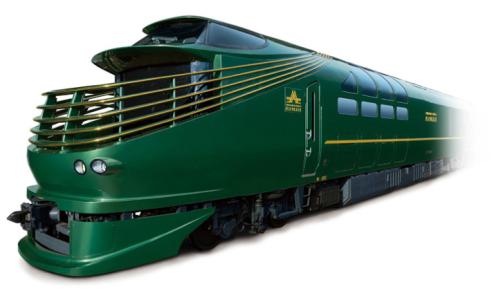 *Photo courtesy of JR West
Toshiba's Hybrid Propulsion System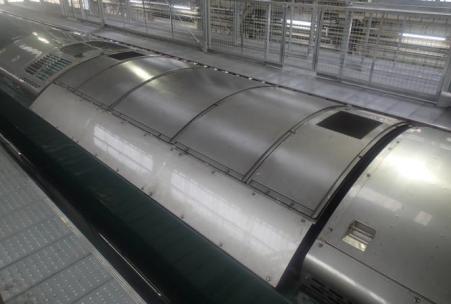 *Photo courtesy of JR West

Toshiba's SCiB™ lithium-ion rechargeable battery cells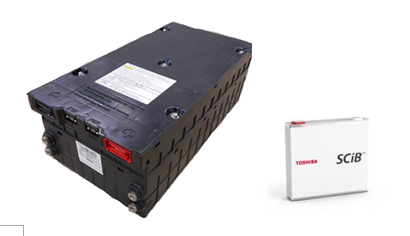 Toshiba's Motor