News Releases
Toshiba's Propulsion Systems Power Keikyu's New Train
9 Dec, 2015
TOKYO- Toshiba Corporation (TOKYO:6502) today announced that high performance train propulsion systems that it has delivered to Keikyu Corporation entered service today on Keikyu's new Series Shin 1000 train. The propulsion system comprises Toshiba's advanced totally enclosed permanent magnet synchronous motors (PMSM) and 4-in-1 variable-voltage, variable-frequency (VVVF) traction inverters.
Toshiba delivered two sets of the propulsion systems for a new six-car train. This is Keikyu's first use of totally enclosed PMSMs made by Toshiba. Keikyu awarded the order to Toshiba because of the high reliability of its propulsion systems and the proven performance of totally enclosed PMSMs.
The PMSM's unchallenged benefits include a rated energy efficiency of 97%. The motor's totally enclosed design eliminates the need for cleaning during its service life and minimizes maintenance, and its 4-in-1 VVVF inverter system, which integrates two 4-in-1 inverter units, each of which has 4 inverter circuits cooled by only 1 cooling unit, is smaller and lighter than the typical systems now in use. Perhaps most important, the propulsion system uses 30% to 50% less power than Toshiba's preceding system*1, as the inverter system can drive up to eight PMSMs, significantly reducing traction power consumption*2, and Toshiba's proprietary control system for regenerative braking*3 harvests more energy and boosts the overall efficiency of the trains. The propulsion systems delivered to Keikyu were designed and standardized to meet the performance requirements of various types of trains.
Toshiba's totally enclosed PMSM and VVVF traction inverters are already deployed on Hankyu Corporation's Series 1000 trains, Kyushu Railway Company''s Series 305 trains and Hanshin Electric Railway Company's Series 5700 trains. The system is also in service in Asia.
Toshiba will continue to develop products with higher energy efficiency and lower life-cycle costs and thereby contribute to the global railroad transportation that combines environmental friendliness and passenger comfort.
[1]

A widely used system for rolling stock that combines a VVVF inverter and induction motors.


[2]

Power consumed when a train uses supplied electricity to accelerate.

[3]

  A braking system that uses the main motor as a generator during braking and supplies the output to the electrical load.
Image of Toshiba's Totally Enclosed PMSM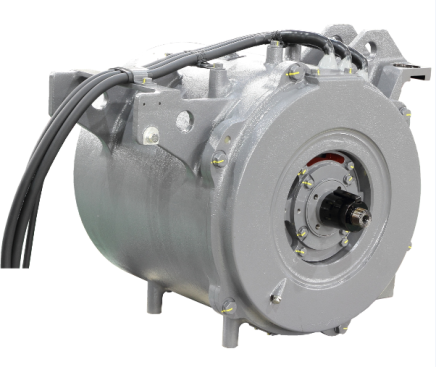 4-in-1 Inverter System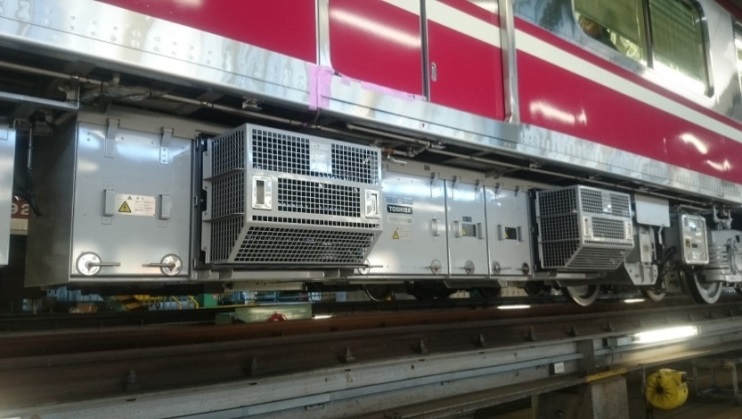 New Shin 1000 Series Train