News Releases
Toshiba's First Commercial Electric Bus to Run in Kawasaki
Approx. 40% reduction in CO2 emissions compared to diesel buses
31 Mar, 2015
* Click Play button to start movie. YouTube is the service provided from other company, and please follow the Term of Use in YouTube.
TOKYO- Toshiba Corporation (Tokyo: 6502) today announced that Kawasaki Tsurumi Rinko Bus Co., Ltd. (hereinafter referred to as "Rinko Bus") will start operating Toshiba's first commercial electric bus on its Kawasaki Municipal Hospital route. The service will start on April 1. Toshiba's SCiB™ lithium-ion rechargeable battery cells, which excel in quick charging and long life, will help the electric bus reduce to CO2 emissions by approximately 40%*1, compared to diesel buses.
Toshiba has delivered an electric bus system comprising one electric bus and one quick charger to Rinko Bus. Installing a relatively small battery, has allowed Toshiba to maintain passenger space in the bus, and with three charges during the course of daily operation the bus can travel the Kawasaki Municipal Hospital route 15 times a day. The route runs from Kawasaki station to Kawasaki Municipal Hospital and back.
The battery is not the bus's only advanced feature. The number of passengers getting on and off at each stop will be measured, and an on-board image analysis system developed by Toshiba will estimate their age groups. Rinko Bus will use the collected data for a number of purposes, from planning future bus schedules to deciding which ads to display on the in-vehicle digital signage player.
In the event of a disaster, the bus battery can be utilized as an emergency power source.
The electric bus system is a result of Smart Community initiatives agreed upon between Toshiba and Kawasaki City in October 2013 and endorsed by Rinko Bus, which has been increasing the number of low-carbon bus routes it operates.
Prior to this, Toshiba participated in an electric bus demonstration service on a community bus route operated by Minato City, Tokyo, sponsored by a 2014 Environment Ministry project, and a demonstration project for electric buses with a wireless charging system, which are scheduled to go into operation in 2015 with All Nippon Airways Co., Ltd. (ANA)*2. Outside Japan, Toshiba has delivered SCiB™ for electric buses manufactured by Proterra, Inc. in the U.S. and for the hybrid buses manufactured by Van Hool NV in Belgium.
Toshiba will continue to promote electric buses and other urban transportation solutions, and to use its sensor, communications and electricity storage technologies to reinforce its efforts to realize smarter electric buses offering enhanced environmental friendliness and usability.
*1

Result of tests conducted by Toshiba

*2

"Development and demonstration project in 2014 for promotion of low-carbon technology" by Ministry of the Environment
Overview of the Electric Bus System
System components

One electric bus and one quick charger

Bus Specifications

Size: 9.0 meters long, 2.3 meters wide and 3.2 meters high

Weight: 12,350 kg

Passenger capacity: 56

Battery capacity: 57.2 kWh

Travel distance per charge: Approximately 40 km*3

Route

Rinko Bus Kawasaki Municipal Hospital Route
*3

Depending on the driving environment
Electric Bus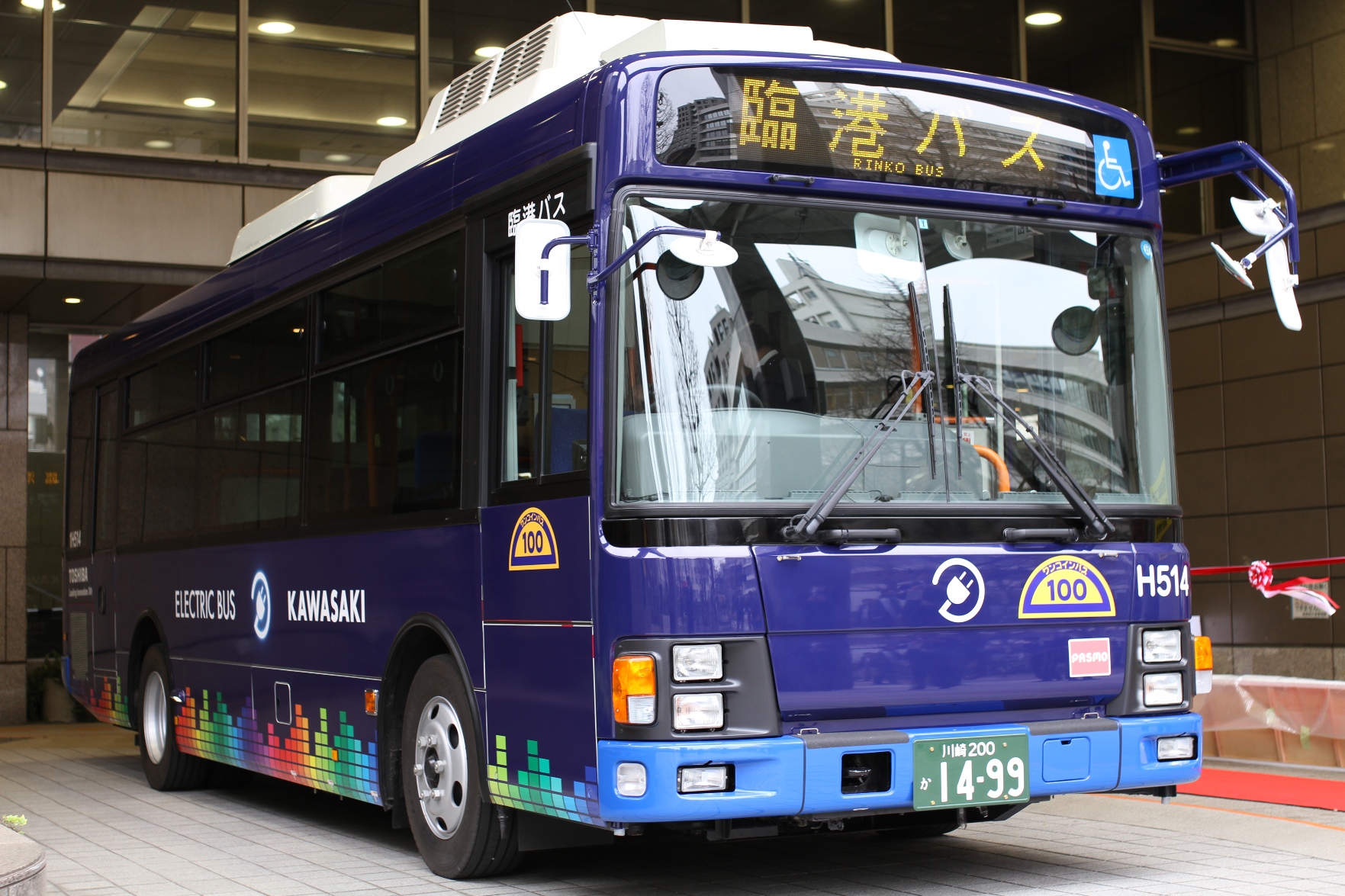 Quick Charger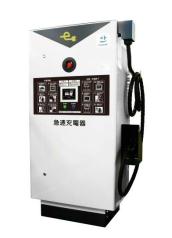 Route