News Releases
Toshiba Corporation to bring leading-edge technologies to 2015 International CES
19 Dec, 2014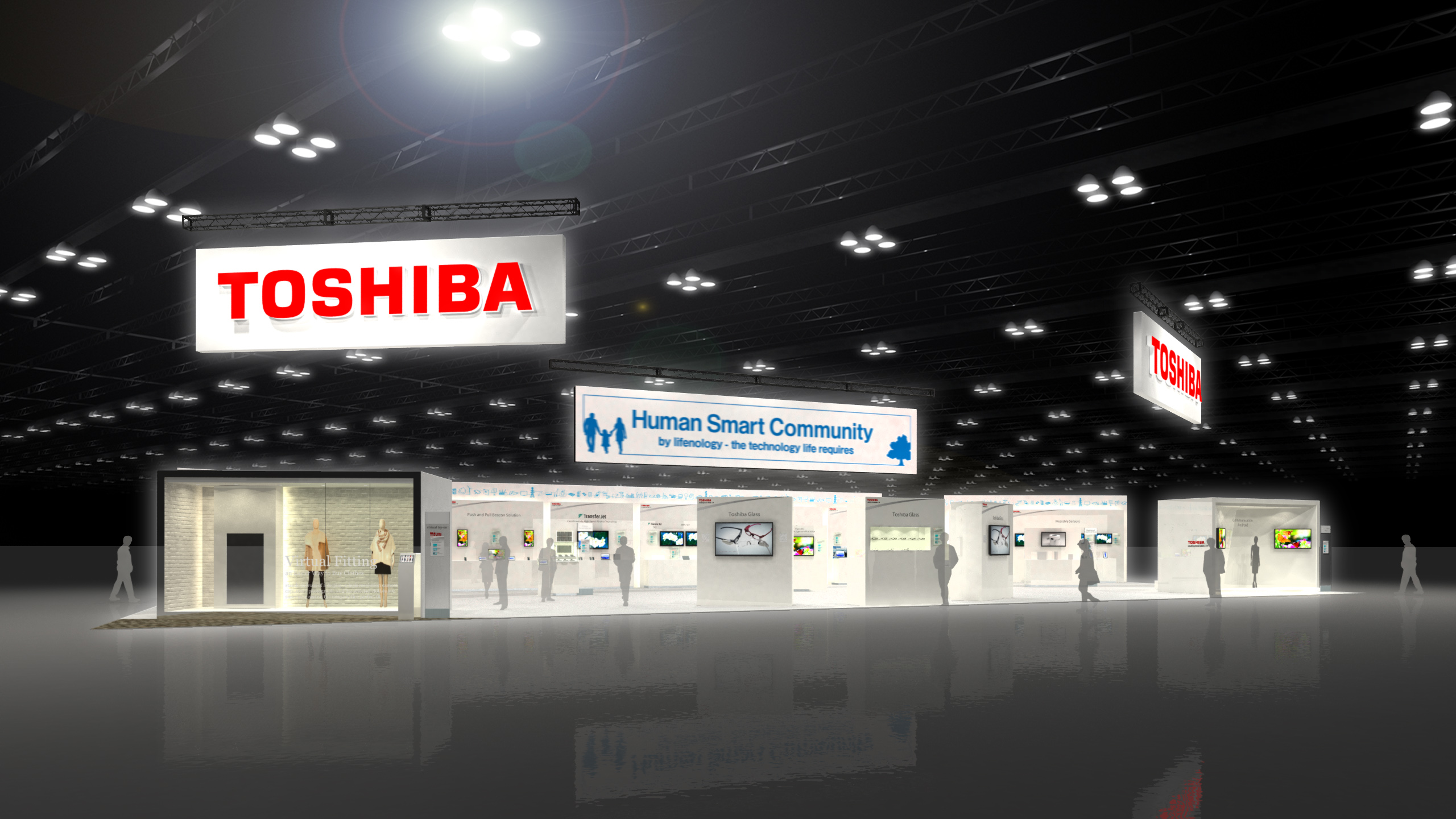 TOKYO—Toshiba Corporation (Tokyo: 6502) today announced that it will exhibit its latest products and technologies at the 2015 International Consumer Electronics Show (CES), the world's largest exhibition of consumer electronics, which will be held in Las Vegas from January 6 to January 9. Toshiba will showcase essential products and technologies for achieving the company's vision of creating a safe, secure and comfortable society, the "Human Smart Community."
Toshiba will present separate displays covering its three main businesses–Energy, Storage, and Healthcare–and its expertise in New Concept Innovation, the application of Toshiba Group's rich range of technologies to a wide range of new businesses.
Main exhibitions
1. Energy
Exhibits will spotlight how Toshiba Group is working toward establishing hydrogen as a next-generation energy source, and also showcase Toshiba's superior, long-life SCiBTM lithium-ion secondary batteries, and the ENE-FARM residential fuel cell, the leader in the Japanese market1.
2. Storage
In semiconductor and storage products, Toshiba will introduce wireless communication solutions that include products supporting TransferJetTM, the close proximity wireless transfer technology; near-field communications technology (NFC); Bluetooth® Smart applications with NFC tag functions; and FlashAirTM, a wireless LAN SD memory card. The display will also feature Toshiba's latest line-up of client SSDs, portable hard discs, SD memory cards and products supporting SeeQVaultTM, the next-generation content protection technology. Another focal point is an image recognition processor for automotive applications that will add enhanced functionality to next generation Advanced Driver Assistance Systems (ADAS), including improved performance in night-time detection of pedestrians.
3. Healthcare
Toshiba will demonstrate biosensors in a wristband fitness tracker that empowers users to take a total approach to managing daily exercise, sleep and diet, and the SilmeeTM, which promises to help disease prevention and care provision by analysis of autonomic nerve activity and sleep, through measurement of vital signs such as cardiac potential and pulse.
4. New Concept Innovation
A prototype of the Toshiba Glass–a compact, lightweight wearable terminal that has the appearance and feel of an ordinary pair of glasses–will be on display. Visitors can also meet a communication robot with a lifelike appearance and realistic hand and arm movements, which is being developed for use in areas such as welfare and healthcare. Other displays will include a virtual fitting room system that allows consumers to select and virtually try on clothes, and a 3D display that can switch between 2D and 3D viewing modes with no loss of high resolution, and that does not require dedicated 3D glasses.
Note:

[1]

Based on units shipped in Japan. (Toshiba data)

*

TransferJet is a trademark licensed by the TransferJet Consortium.

*

Bluetooth is a registered trademark owned by Bluetooth SIG, Inc. and is used under license.

*

FlashAir is a trademark of Toshiba Corporation.

*

SeeQVault is a trademark of NSM Initiatives LLC.