News Releases
Toshiba Delivers Non-chemical Feed Filtration System to Fujitsu Ltd.'s Nagano Plant

Unique system produces clean treated water without using coagulants
27 Jun, 2012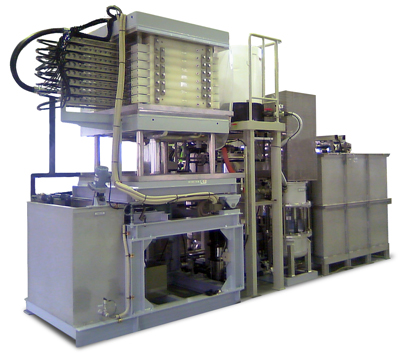 TOKYO—Toshiba Corporation (TOKYO: 6502) today announced that it has delivered its Non-chemical Feed Filtration System for treating waste water to Fujitsu Limited's Nagano Plant, a printed circuit board production facility.
The newly installed system, which starts operation today, offer multiple benefits. As an environmentally conscious water treatment system that applies Toshiba's unique functional powder[1] as a filter aid[2] it eliminates the coagulants[3] found in conventional water treatment systems, reducing residual waste, while the functional powder can be circulated and reused within the system, cutting the cost of treating waste water by approximately 40%[4].
Toshiba now plans to introduce the system to fast growing Asian countries outside Japan, where expansion in the manufacturing sector is driving a growing need for a water treatment technology that significantly cuts environmental burdens.
Conventionally, waste water containing minute suspended solids[5] and with a high specific filtration resistance is treated in a water treatment system that uses coagulants, such as the coagulation-sedimentation method or the dissolved- air-floatation method. However, these conventional systems generate environmental loads, most notably concentrations of suspended solids in sludge, the direct result of the use of coagulant. Toshiba's innovative system reduces waste generation, a critical issue in the context of industrial water treatment; cuts operating costs significantly; and allows recovery and reuse of valuable materials in the waste water.
The Non-chemical Feed Filtration System reduces the concentration of suspended solids in waste water without the use of any coagulant, by applying Toshiba's functional powder as a filter aid to promote the removal of suspended solids. Using magnetism to separate the magnetic functional powder from the suspended solids achieves reductions in both the chemical-derived sludge and the cost of waste disposal, and also allows valuable substances in the suspended solids to be recovered with a high level of purity. Running costs are also substantially reduced, since the separated and recovered functional powder can be circulated and reused within the system.
"We are delighted that Fujitsu has installed our water treatment systems at its plant," said Mr. Naohiro Noro. "Toshiba's Non-chemical Feed Filtration offers high performance water treatment without the use of coagulants. We plan to introduce this technology throughout Asia, where we are confident it will contribute to cost-efficient operation and to environmental protection."
This Non-chemical Feed Filtration System will be on display at Singapore International Water Week 2012 (SIWW2012), an international exhibition of water systems that will be held in Singapore from July 2nd to 4th, 2012.
Toshiba will continue to create environmentally conscious products such as the Non-chemical Feed Filtration System and to promote business activities in industrial water treatment.
Note:

[1]

The functional powder applied in the system as a filter aid captures and recovers fine suspended solids. It can be recovered and reused in the system.

[2]

The use of a filter aid for filtering waste water provides three benefits: greater clarification of treated water; no clogging of filters; and a higher filtration rate with greater filtration area.

[3]

A coagulant is a chemical that promotes sedimentation of fine particles contained in waste water that are difficult to separate by force of gravity.

[4]

In the case of installation at Fujitsu, Ltd. Nagano Plant.

[5]

Suspended solids are particulate matter floating on or suspended in water. They are less than 2mm in diameter.
Fujitsu Ltd.'s Nagano Plant manufactures printed circuit boards (PCB). In treating waste water from the PCB manufacturing process, Toshiba's water treatment system will reduce suspended solids originating from coagulant and recover highly pure copper.
For further information of the product, please visit
http://www.toshiba.co.jp/sis/en/menu/environment.htm
<Attachments>
Process Flow Diagram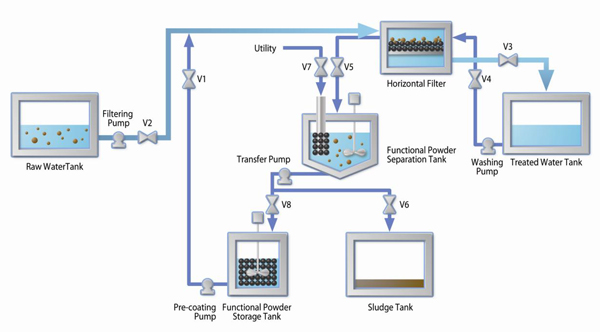 Functional powder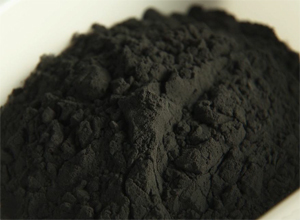 4-stage Process
Principle of Filtration