Battery Business
We develop, manufacture, and sell the "SCiB™," a rechargeable lithium-ion battery that is highly safe, has a long lifetime, recharges fast, and operates in low temperatures.
The SCiB™ is used in many fields—in automobiles, railways, industrial equipment like automated guided vehicles, and even in large-scale stationary power storage system, where it regulates the frequency of renewable energy generation. We are expanding our business by bringing the SCiB™ into markets where its unique characteristics make a difference, whether it be a reduced carbon footprint and lower operating cost from system electrification, or improved reliability from the establishment of an emergency battery system.
Main Business Areas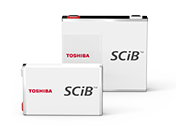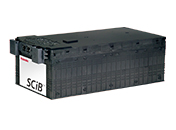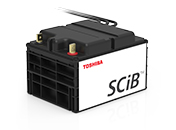 This Web site contains projections of business results, statements regarding business plans and other forward-looking statements. This information is based on certain assumptions, such as the economic environment, business policies and other factors, as of the date when each document was posted. Actual results may differ significantly from the estimates listed here.