Toshiba Overview

Basic Corporate Data
Headquarters:
1-1, Shibaura 1-chome, Minato-ku, Tokyo 105-8001, Japan
Founded:
July 1875
President and CEO:
Taro Shimada
Fiscal Year:
April 1 to March 31
Authorized Number of Shares:
1 billion
Number of Shares Issued:
433,137,955 shares (As of March 31, 2022)
Total Number of Shareholders:
228,187 (As of March 31, 2022)
Number of Employees

(Consolidated basis)

:
116,224 (As of March 31, 2022)
Ticker Code on the Tokyo Stock Exchange:
6502
Stock Exchange Listings:
Tokyo, Nagoya
Net Sales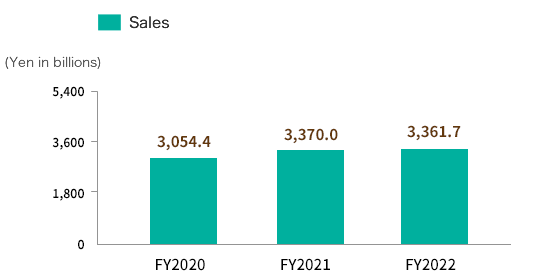 Operating Income (Loss) & Net Income (Loss)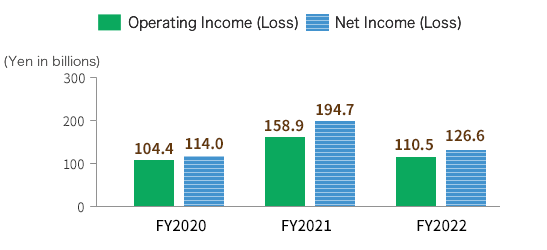 Business Segments
Energy Systems & Solutions
Infrastructure Systems & Solutions
Building Solutions
Retail & Printing Solutions
Electronic Devices & Storage Solutions
Digital Solutions
Others
More in Toshiba Overview:
Message from Top Management, Directors and Executives, Main Products, Market Positions, Business Strategies, Management Policies of the Toshiba Group Moving Forward (Issues to be Addressed), Business Risk Factors, Disclosure Policy and For New Investors.
This Web site contains projections of business results, statements regarding business plans and other forward-looking statements. This information is based on certain assumptions, such as the economic environment, business policies and other factors, as of the date when each document was posted. Actual results may differ significantly from the estimates listed here.