The evolution of ICT shows no signs of slowing. To sustain and grow a company, it is essential to stay at the forefront of the times and speedily deploying advanced digital technologies such as AI and IoT. We are entering an age of full-fledged transformation of society by Cyber-Physical Systems (CPS). It may be time for use to change how ICT is used in corporate activities, maintaining its reliability while making it more flexible and adaptive to change.
Seeing this tide of change, Toshiba Digital Solutions has launched a new service that provides powerful support for development and growth of customers. That is Toshiba Managed Service, "Albacore." This service provides reliable digital solutions as a service to enable customers to flexibly meet business demands and changing situations. It looks to the coming age of CPS, combining our system configuration and operation know-how, polished through our experience in both the physical and cyber fields. With its diverse menu, it makes it easy to use advanced digital technologies and ICT that can be immediately applied to the real world. In this issue, we discuss the background behind the creation of Albacore, and introduce key points about Albacore service contents.
Managed services that accelerate business while improving its reliability
ICT has become essential for all kinds of corporate activities. To sustain and grow a company, it is essential to speedily deploy digital technologies, which are evolving at blinding speed, while at the same time continuously meeting business demands and adapting to changes in the real world. Adapting to these changes is difficult if one uses ICT in a conventional product-centric manner. This is because not only do concepts and technologies become obsolete with time, but increasing operation costs also have tremendous impacts on business. However, renewing systems to respond to changes involves its own risks. Managed services are one way to tackle these problems.
Toshiba Digital Solutions doesn't see managed services as mere systems for outsourcing, but as a new way of using ICT to accelerate customer business using ICT systems while also providing a high level of reliability. We can provide digital solutions with enterprise-class reliability as a service to enable customers to flexibly meet various business demands and changing situations. This is the kind of managed service we seek to provide.
In particular, one of our major missions is the realization of Cyber-Physical Systems (CPS) that Toshiba is working on as a group. CPS use technologies such as AI to analyze data gathered from the real world (physical) in virtual spaces (cyber). The results are fed back to the real world as valuable knowledge and information to create more advanced and richer societies. Hopes are high for CPS to provide continuous, overall optimization, immediately responding to changes in the real world, but this is no easy feat, and involves as-yet-unknown problems.
Click here to move to the top of this page.
Toshiba Group's dedicated efforts to become one of the world's leading CPS technology companies
Toshiba Group has extensive experience with the physical sphere, in industries such as energy, social infrastructure, and electronic devices. In addition to AI technologies of Toshiba analytics AI "SATLYS" and Toshiba communication AI "RECAIUS", Toshiba also offers other advanced digital technologies for realizing CPS, in which physical sites and cyberspace work together. These include digital twins, which replicate field activities in cyberspace in real time, and edge computing, collaborative processing that combines real-time data processing in the field (edge) with processing in the cloud.
Toshiba Group is one of world's leading companies with experience and expertise that links physical and cyber sphere. Toshiba Managed Service "Albacore" combines this experience and expertise, providing entire systems that are kept constantly optimized in the form of a service.
Click here to move to the top of this page.
An innovative managed service that provides CPS as a service
Albacore is an innovative service that integrates everything from design and construction of IT platforms that fuse physical and virtual spaces at a high level to operation, including business operation support. The goal is to provide solutions that are constantly evolving as a one-stop service. This enables customers to constantly use functions that leverage the latest functions and technologies (Fig. 1).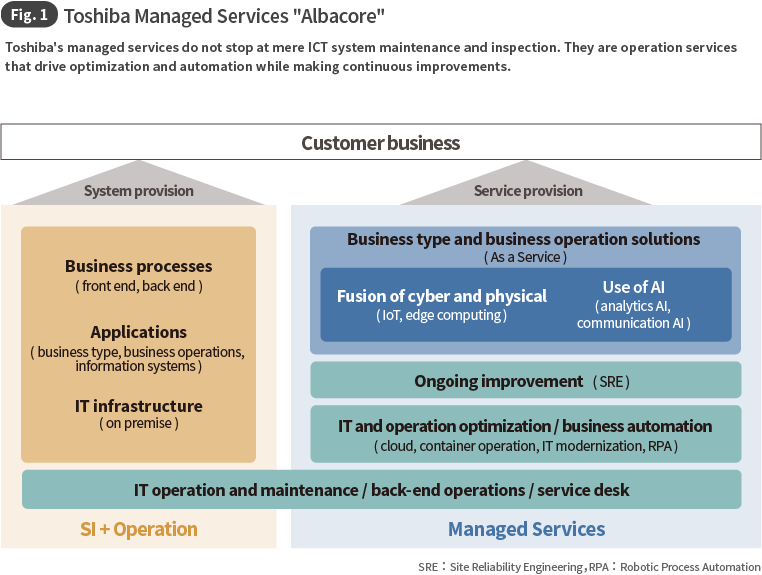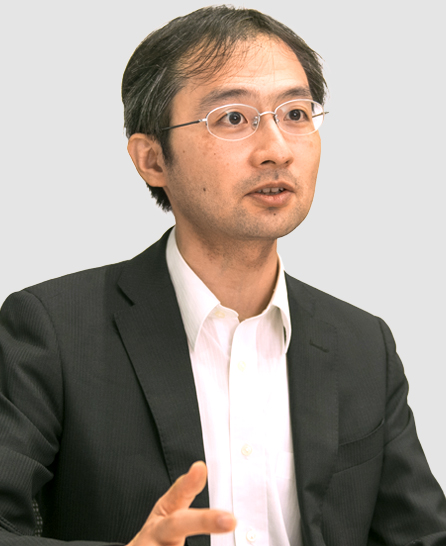 Albacore is broadly made up of two initiatives. The first is providing functions and platforms that leverage AI, IoT, and the like, as a service. The article below introduces our work with customers in industries such as automotive, logistics, and steel industries.
The second initiative is providing managed operation services that realize both continuous ICT system evolution and reliability. Since we began providing cloud managed services, for which there is a great deal of customer need, in 2019, we have become a full-fledged player in the managed service business arena.
Albacore's features are its structure for supporting ICT evolution and its realization of social CPS. Unlike conventional managed services, which are limited to server operation management, maintenance, outage response, and repair, Albacore adapts to changes in physical world while providing service expandability and improvements, supporting the ongoing growth and evolution of customer business.
For example, data collected from equipment, devices, and work activities is used to make quality and operation improvements. In another example, manufacturers and suppliers are linked in virtual space to perform digital prototyping. Our strength lies in its ability to create CPS that continuously analyze data from real world and create value from it.
These systems are broad-ranging, spanning every field, including social infrastructure, government, manufacturing and industry, distribution and finance, logistics, buildings and facilities, home appliances, and consumer services. Technologies such as AI, digital twins, and edge computing are combined based on customers' business requirements and delivered in the form of optimized IT platform services.
In providing these services, we offers full layer support that encompasses the operation of infrastructure with exceptional security and scalability, from edges to on premise use and the cloud, back end operations such as contract management, service desks, and application operation. It offers a rich selection of field support, such as maintenance and inspection, the application of automation and Site Reliability Engineering (SRE) that leverages AI, IT modernization, and other state-of-the-art technologies and operation methods. At the same time, it is constantly improved to handle customer operation issues and business environments.
Click here to move to the top of this page.
Focusing on cloud operation that excels at handling change based on Toshiba group's practice.
Another Albacore's notable features is its focus on cloud operation. The number of companies that have recognized the benefits of the cloud and introduced cloud technology is growing, as can be seen by the rise of the phrase "cloud first." Cloud technology is now being used in every field. In recent years, more and more companies are using cloud for important mission-critical systems. In the future, the number of companies turning to use cloud for both operation efficiency improvement and stable operation is expected to continue to grow.
To meet these needs, we have begun providing Cloud Managed Services as part of Albacore's service lineup. Cloud Managed Services provide support for operation of systems in cloud and use of cloud to link physical and cyber spheres. We have introduced cloud as an integration methodology optimized for customer business requirements, based on the expertise Toshiba Group has developed through its multi-cloud deployment and operation experience. The service has an extensive support scope, encompassing everything from information systems to mission-critical systems, combining comprehensive operation services to contribute to customer business (Fig. 2).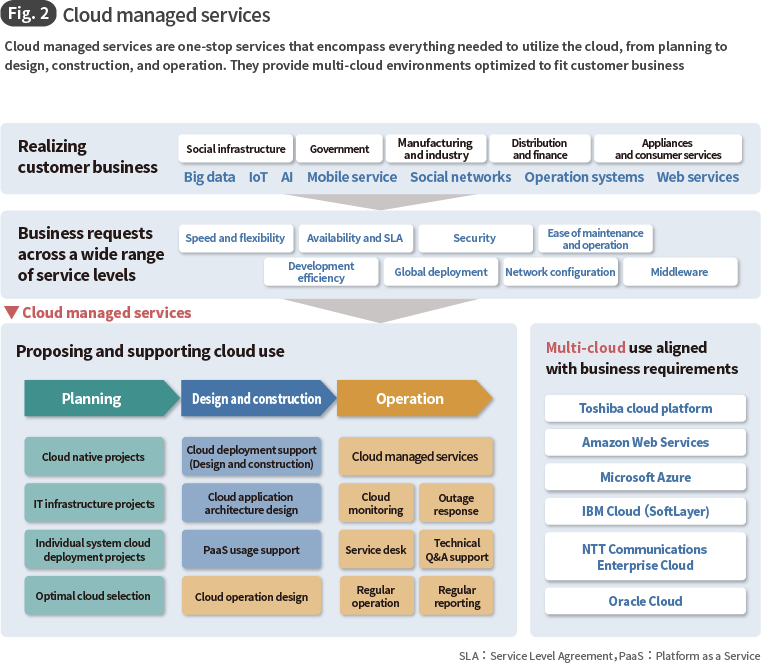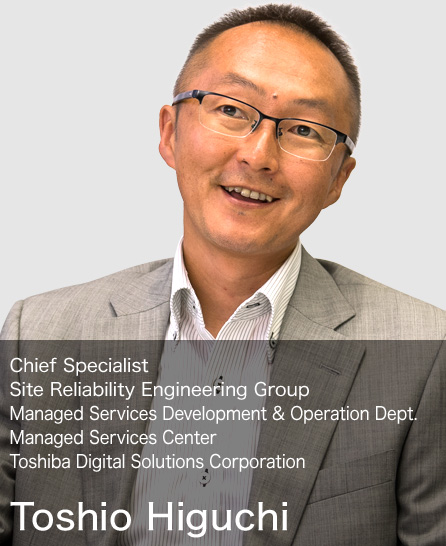 When customers introduce cloud services, Albacore provides support for conceptualization and planning. Furthermore, it provides services to design and construct cloud environments based on customer business requirements and the requirements of the systems to be constructed. After cloud environments are introduced, Albacore provides monitoring and responding to changes in the cloud service on the behalf of the customer. It offers a rich range of services: (1) Service desk, (2) Monitoring, (3) First line support, (4) Second line support, (5) Cloud technology support, (6) Setting change and system configuration change, (7) Backup and restoration, (8) Monthly reporting, (9) Technical account manager, and (10) Operation management. These services are used where and when appropriate, leveraging cloud not only for maintenance but also for changes and updates. SRE teams use cloud to provide support, helping accelerate and expand customer business.
For both information systems and operation systems, the age to architect systems those are isolated into separate physical and cyber systems is about to end. Managed services are expected not only to maintain systems, but also to offer both reliability and flexibility, able to immediately adapt to business requirements and real world changes. Toshiba Digital Solutions, with its CPS expertise, will provide customers with digital solutions that fuse physical and cyber world at a high level in a form of managed services.
* The corporate names, organization names, job titles and other names and titles appearing in this article are those as of October 2019.
Related articles

Vol.31

Opening the Way for Business and Its Evolution The New World Being Created by Managed Services