Laboratory - Intelligent Systems
Daisuke KOBAYASHI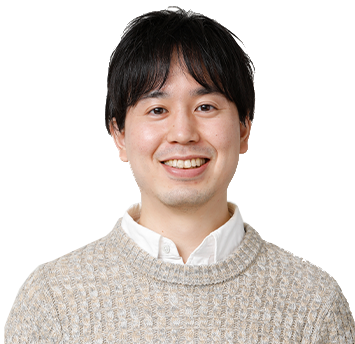 Master of Engineering
Media AI Lab
Research Area:
● Deep Learning
● Image Recognition
Papers:
● "An Efficient Implementation of FPGA-based Object Detection Using Multi-scale Attention", Midwest Symposium on Circuits and Systems (MWSCAS), 2021.
● "FPGA Accelerator Design for Real-Time Object Detection", IPSJ SIG Technical Report, Vol. 2021-ARC-243, No. 18, pp. 1-5, 2021.
● "Program Production Support by Image Recognition AI Technology", The journal of the Institute of Image Information and Television Engineers, Vol. 74, No. 3, pp. 579-583, 2020.
● "Spatial and Temporal Attention for Object Detection and Multiple Object Tracking", MIRU 2020.
● "Improving Program Production Efficiency with a Video Analysis System for Road Race Broadcasts", SSII 2018.
● "Development and Application of Rugby Video Analysis System", IPSJ Interaction 2018.
● "Development of Rugby Video Analysis System", IEICE Trans. Inf.&syst. (Japanese Edition), vol.J100-B, no.12, pp.941-951, 2017.
● "Improving Efficiency of Tactical Analysis by Rugby Video Analysis" SSII 2017.
Awards/Prizes:
● Technical Committee on Reconfigurable Systems (RECONF) 2021, Excellent Presentation Award
● SSII 2018, Demonstration Prize
● SSII 2017, Demonstration Prize
Membership:
● ITE (The Institute of Image Information and Television Engineers)