Corporate Research & Development Center
Information & Communication Platform
Development of Community Energy Management System
Toshiba has developed a community energy management system (CEMS) using a newly developed community energy management unified interface connecting utility customers to realize demand response based on global-standard Web service technologies. The uniformity and loose coupling of this interface facilitate easy connectivity between the CEMS and diverse utility customers, and contribute to the dissemination of the CEMS.
The CEMS will be used in the Yokohama Smart City Project (YSCP), a large-scale smart grid verification project involving about 4,000 households and 2,000 electric vehicles (EVs). We are planning to verify the demand response function of the CEMS using this interface in the project.
This work was partly supported by the Ministry of Economy, Trade and Industry (METI) under the "Project for the development of community energy management systems" in fiscal year 2010.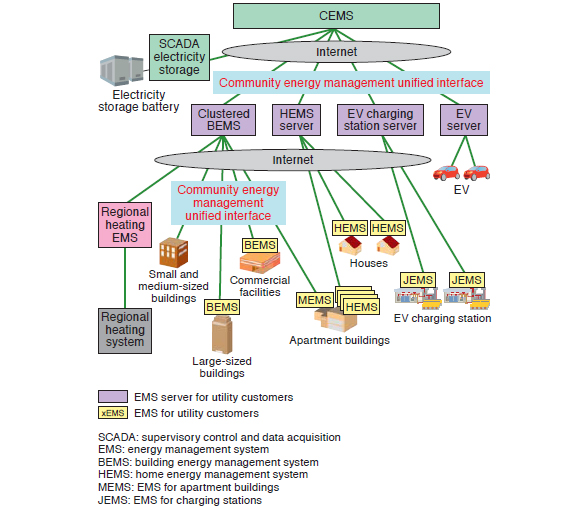 Configuration of CEMS demonstration system for YSCP