Toshiba's New Edge Virtualization Products for the Japanese Market will Accelerate IoT in Manufacturing
~Virtualization of standard industrial computers achieves secure IoT and minimizes cost~
July 2, 2019
Toshiba Digital Solutions Corporation
KAWASAKI--Toshiba Digital Solutions Corporation (Toshiba) today announced that it will bring the advanced fog computing capabilities of the Nebbiolo Fog Platform to a wider market with the launch of a series of small-scale, low cost installation products that deliver virtualization on platforms ranging from legacy PCs to industrial computers. Toshiba will support security and operational management of the system for the production line, which will provide manufacturers with virtualization technologies at the edge, isolate IT from operational technology (OT), and secure centralized remote management.
IoT relies on high-speed processing of a large amount of IoT data generated by edge devices integrated into equipment and machinery at worksites. Transfers of data between internal control systems for production line and external network facilities increase cyber-security risk. Edge computing realizes localized accumulation, processing and utilization of data, without the need to or delays from sending them to the cloud. Another concern is that many companies use older computers and servers that will soon reach software support deadlines. Companies want to extend the useful life of these legacy machines, and to maintain their security.
In April 2018, Toshiba entered into a strategic partnership with Nebbiolo, a leader in fog computing technology that supports various aspects of IoT utilization at the edge*1. Japanese sales of the Nebbiolo Fog Platform started in November 2018, giving customers access to a comprehensive set of solutions: fogNode™ fog hardware; fogOS™ software to host worksite systems and applications; and fogSM™ system management software for the fog platform that supports production management system. Toshiba has provided functional support in respect of operating IoT devices, improving distribution and updating efficiency, all while ensuring a secure environment.
With its latest product offerings, Toshiba makes it easier than ever for customers to install the Nebbiolo Fog Platform at minimum cost on a wide range of platforms. Previously, fogOS had to be installed on fogNode as a dedicated hardware. Now it can be installed on any on Nebbiolo certified hardware, offering a wider choice, and allowing users to select hardware suited to specific applications.
One platform that Toshiba recommends is the Nebbiolo-certified FA2100T series of industrial computers manufactured by Toshiba Infrastructure Systems & Solutions Corporation. Built for high reliability with durable, long-life components, these rugged workhorses are designed to operate 24/365, and supported by a 10-year maintenance package. Since multiple virtual machines can be hosted in one unit, the assets of old industrial computers and applications can be used effectively in the hardware and OS. The combination of Nebbiolo Fog Platform virtualization solutions and Toshiba Industrial Computer delivers a one-stop solution and a long-term, stable edge computing environment.
With the Nebbiolo Fog Platform already in use in Japan and overseas, Toshiba is working with a number of industrial computer sales partners to provide fog solutions that meet the needs of customers in the industrial IoT field, including the manufacturing sector.
Figure 1. Outline of the Nebbiolo fog platform
■Nebbiolo Technologies
Nebbiolo Technologies, Inc. is a pioneer in fog computing and a developer of fog and edge-based products that provide commercial IoT solutions for industry. Nebbiolo's software platform enables edge applications of industrial IoT, advanced analytics utilizing AI, real-time IoT device control, and end-to-end security from "thing" to cloud. Nebbiolo also provides industry with advanced hyper-converged infrastructure. In addition to simple modernization of old worksite assets, Nebbiolo promotes digitization of industry by providing next-generation industrial IoT applications, advanced data services, such as monitoring, diagnosis, operational optimization, and preventive maintenance, and innovative real-time control.
https://www.nebbiolo.tech/
■Toshiba Industrial Computer (Manufacturer: Toshiba Infrastructure Systems & Solutions Corporation)
With its high processing performance, Toshiba Industrial Computer is applied in various industries mainly in social infrastructure related systems, manufacturing plants or production lines. As well as its robustness supporting 24 hours-continuous operation and long-term use, its high-environment resistance towards static electricity, electromagnetic radiation, vibration, and dust enables the operation in harsh temperature conditions. Easy maintenance also contributes to the quick recovery from failure and periodic maintenance. In addition to its product reliability, Toshiba Industrial Computer supports long-term supply and long-term maintenance, supplying the same model for 5 years. Maintenance services including repair service and supply of replacement components are offered for a long period of time, which is 7 years from the end of production, with an optional extension for 3 years (10 years in total).

Toshiba Infrastructure Systems & Solutions Corporation Industrial Computers
 https://www.toshiba.co.jp/sis/en/seigyo/industrial_computer/index.htm
Toshiba Industrial Computer FA2100T Series
 https://www.toshiba.co.jp/sis/en/seigyo/industrial_computer/products/fa2100t.htm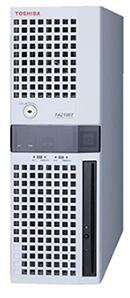 Figure 2. FA2100T Series Slim Industrial Computer by Toshiba Infrastructure Systems & Solutions Corporation
*fogNode, fogOS, and fogSM are registered trademarks or trademarks of Nebbiolo Technologies, Inc. in the United States and other countries.
*Other company names and product names mentioned in this document may be used as trademarks or registered trademarks by their respective companies.