Width Length Gauge
TOSGAGE-H2740
A Width Length Gauge accomplishing high resistance to the environment and high performance.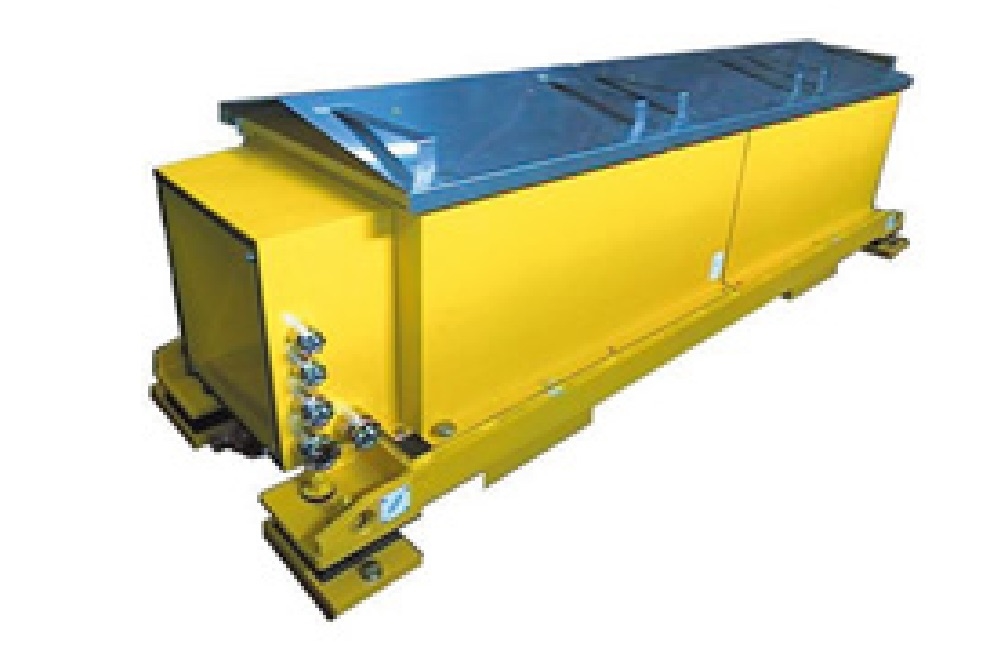 Width Length Gauge TOSGAGE-H2740
Features
1. A CCD camera is used as a sensor for the purpose of measuring slab width and length. In the following functions are adopted for achieving a good performance.

a) Resolution compensation:
To achieve a high measurement resolution by bit-compensation.
b) High speed ATC:
To provide a suitable measurement not dependent on the temperature variation of the slab to be measured.

2. Industrial calculation computers ensures a highly accurate measurement of slab width and length, involving the following functions.

a) Skew angle measurement function
b) Smoothing function
c) Calibration function
d) Thickness error compensation

Specifications
Specifications List
This table can be scrolled horizontally.
Specifications List

| | |
| --- | --- |
| Measurement dimension | 5500mm (width) × 6500mm (length) |
| Scanning speed | Approximately 6m/s |
| Accuracy | ±2mm |
| Plate surface temperature | 900 ~ 1300 ℃ |
| Measurement time | Approximately 2s (Scanning time 1s+Calculate time 1s) for Slab |
* The specification shown above is an example. Actual specifications can be adjusted and may vary depending on installation conditions.