Cesium Thickness Gauge
TOSGAGE-181A
High reliability and robust operating against severe environment near rolling mill.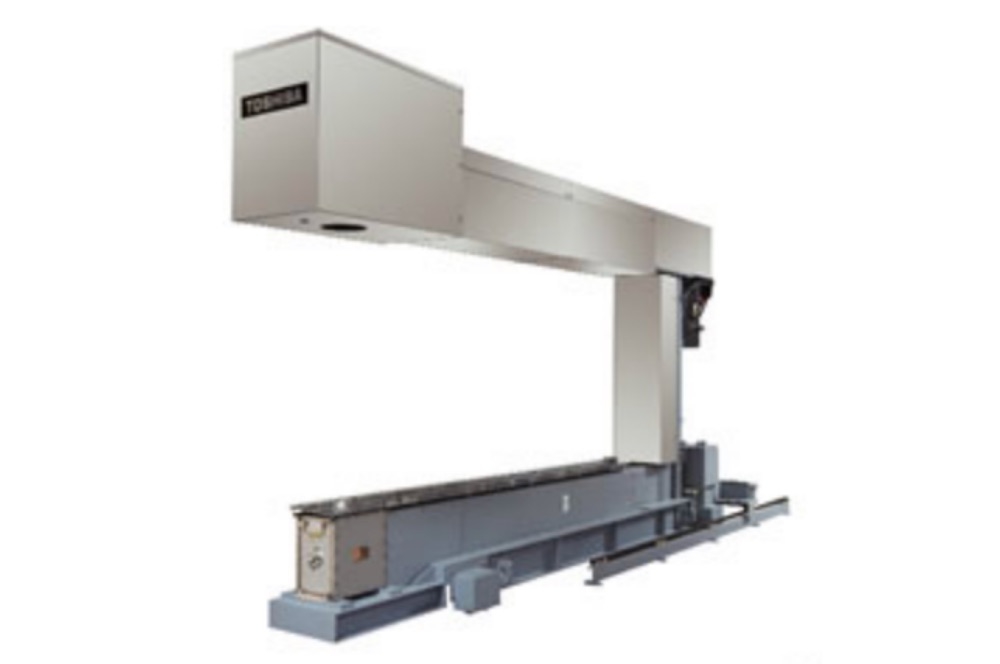 Cesium Thickness Gauge TOSGAGE-181A
Features
1. Plenty results of high-level and latest lines of strips on plates.(1 flame 3 heads,1 flame 2 heads, close to mill)
2. It is possible to support various interface.(Ethernet, Profibus, FL-net etc.)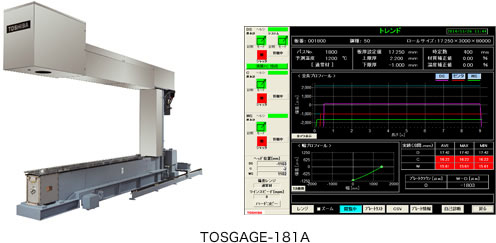 Specifications
Specifications List
This table can be scrolled horizontally.
Specifications List
Measuring range
4.5 ~ 99.99mm
Setting accuracy
±0.05% of Setting thickness or ±10μm, whichever is larger
Noise
4.5mm...... ±10μm
30 mm...... ±21μm
60 mm...... ±49μm
100mm...... ±154μm
Drift
± (0.04% of Measured thickness+10μm) or less/10min
Time constant
0.4s
* The specification shown above is an example. Actual specifications can be adjusted and may vary depending on installation conditions.